Here is a simple photo tutorial to create a gothic choker necklace. I have used velvet ribbon, a metal pendant, black crystal beads, thin wire (0.3mm) and a clasp with metal ends and small hoops.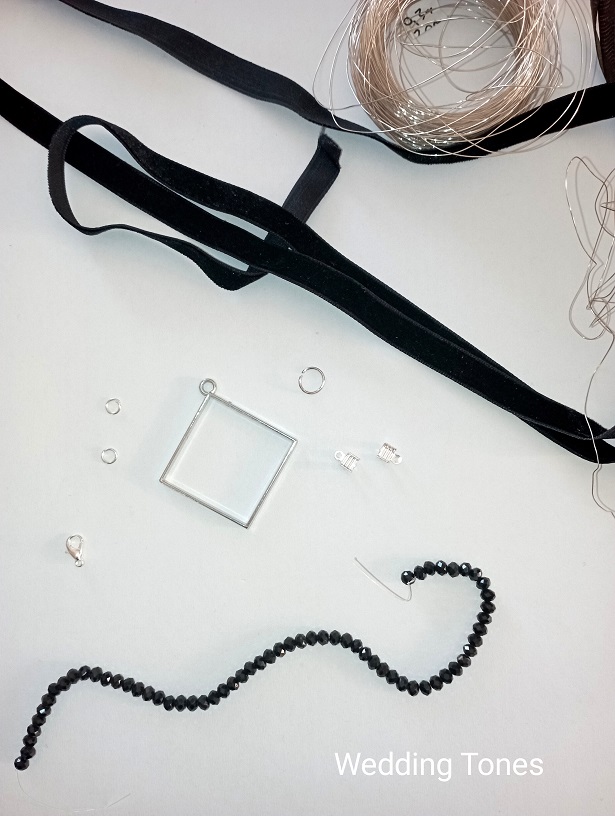 You can start with the pendant. If you don't have a metal pendant, you can make one with a thick piece of wire.
Attach the crystal beads on the pendant using thin wire.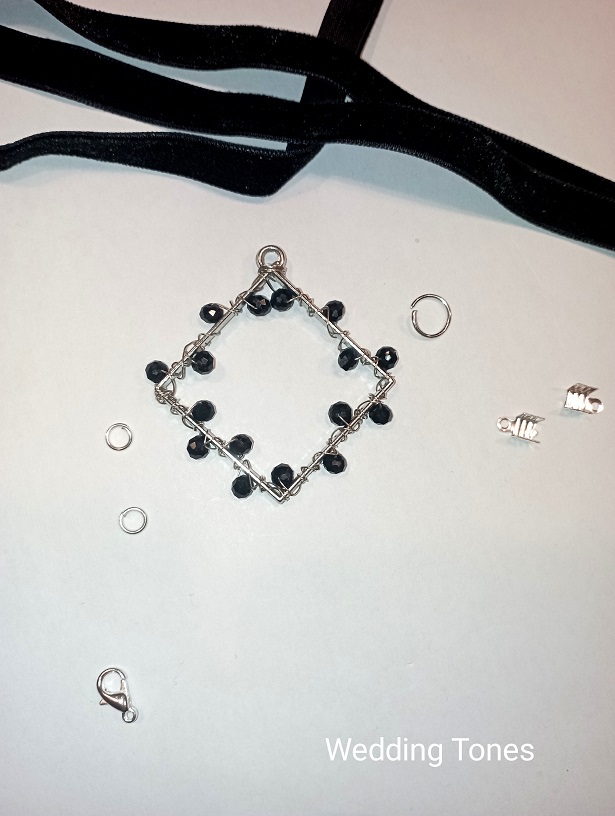 To complete the cord, add metal ends on the edges of the ribbon with the help of pliers.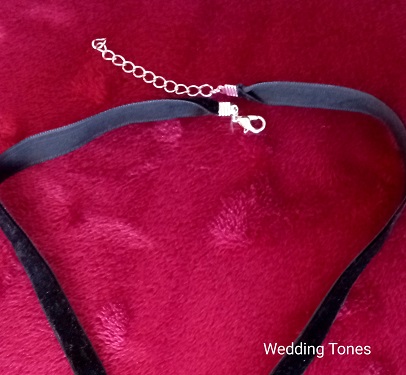 When you add the clasp, you can also add a small chain at the opposite end to adjust the legth of your necklace.